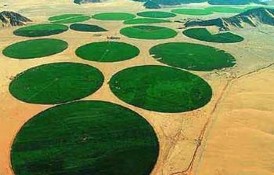 We make soil fertile
Our climate is changing. Extreme weather events and above all, increasing dryness are becoming major challenges for every harvest. The solution can be found only in intelligent irrigation management. Precise distribution of water down to the last corner and in nearly any terrain. This is another of BAUERs strengths.
The company has accumulated this expertise for over 80 years based on experience, research and development to become a world market leader in irrigation technology. Our competence is growth because only growth secures a high yield.
"It's never been so convenient." - BAUER